At Hungry for Music, our mission is putting quality musical instruments into hungry hands. We serve children who demonstrate a desire to learn music, as well as teachers who have students willing to learn.
In 25 years, we've delivered more than 13,000 instruments to children in 49 states and 30 countries.
We believe that by sharing instruments and musical experiences, children who would not otherwise have the opportunity can experience a kind of freedom and self-discovery that is often stifled in an atmosphere of economic hardship.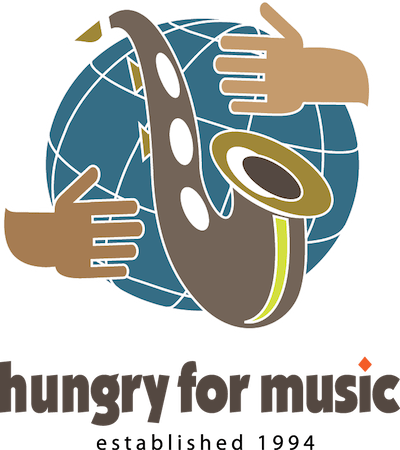 We invite you to watch the video and see the transformative power of the gift of a musical instrument. We ask people and organizations to donate musical instruments to our tax-exempt organization and then we match the donated instruments with the countless requests we receive. See the miracle of music in action, transforming young hungry souls into inspired musicians.
We support parents who cannot afford the cost of renting or purchasing an instrument.

We support music teachers and program directors who have students unable to participate because of the cost.

We support established, innovative community music programs that need support.

We have served more than 13,000 children in the past 25 years.
Hungry for Music donated 1,013 music instruments to school and after-school music programs in 2018 and, so far in 2019, we have distributed over 500.
Big Bertha Back on the Road in 2019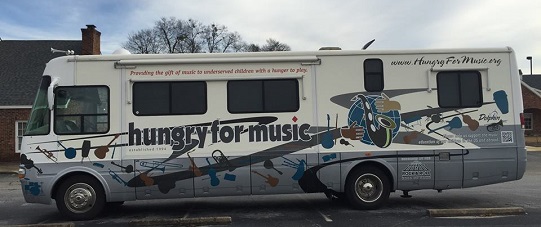 To help with our 2019 Magic Music Bus Tour, we're seeking volunteers across the country to act as local/regional coordinators. If you have time to give and a desire to serve, please visit our Volunteer page.
If you would like to get a more in-depth insight into our mission,
please check out our newsletter archive and see what we've been doing!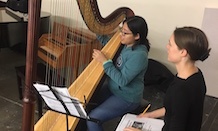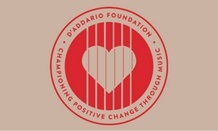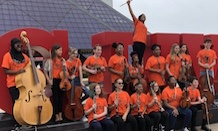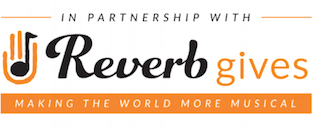 Our Outreach is Growing & We Need Your Support. How Can You Help?