We invite you to watch the video and see the transformative power of the gift of a musical instrument. That is what we do -- ask people and organizations to donate musical instruments to our tax-exempt organization and then we match the donated instruments with the countless requests we receive. See the miracle of music in action, transforming young hungry souls into inspired musicians.
We support parents who cannot afford the cost of renting or purchasing an instrument.
We support music teachers and program directors who have students unable to participate because of the cost.
We support established, innovative community music programs that need support.
We have served more than 11,000 children in the past 23 years.
If you would like to get a more in depth insight into our outreach, please check out our newsletter archive and see what we've been doing!
2016 Was A Record-Breaking Year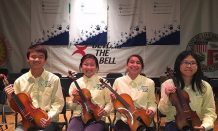 In 2016, we surpassed our yearly record with 704 instrument donations. We also exceeded our monthly record, delivering 218 instruments in August.
We began a partnership with Todd Rundgren's Spirit of Harmony Foundation, kicking it off with an Instrument Drive at Notre Dame.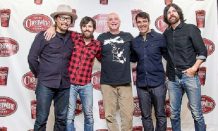 We were one of three charities to benefit from the Avett Brothers Legendary Giveback concert in November.
Our international donations included the Building a Bridge to Uganda Sea Container Project and the Pandan Bay Foundation in the Philippines.
Big Bertha's Back on the Road in 2017


—



Our Outreach is Growing & We Need Your Support.


How Can You Help?


—



704 instruments delivered in 2016.