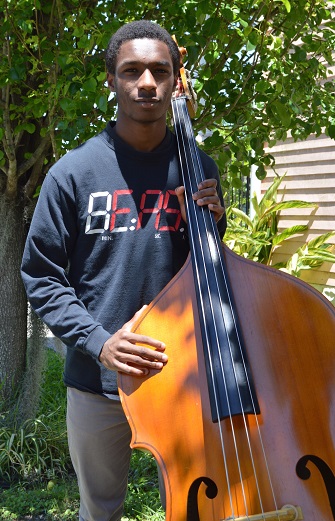 Instrument donations are the fuel that enables us to transform lives.
We accept instrument donations in any condition.
While we prefer instruments in playable condition, we can repair and/or refurbish most instruments to give them new life.
We DO NOT accept upright pianos or organs. Please contact Pianos for Education to donate a piano.
Depending on your location, we can usually have a volunteer pick up your instrument.
If we don't have a volunteer or drop-off location in your city, we will ask you to send the instrument to us.
Your donation is tax-deductible and we will provide a receipt.
Instrument donation is easy! Fill out a short form to start the process.
To make a large donation of multiple instruments, please call 202-436-0803 or send an email.
---
Instrument Drop-Off Locations
We currently have three drop-off locations. They are independent businesses that accept donations for us. Please call first!
Chantilly, Virginia
Contemporary Music Center
14155 Sullyfield Circle
Chantilly, VA 20151
Phone: (703) 817-1000
Haymarket, Virginia
Contemporary Music Center
4410 Costello Way
Haymarket, VA 20169
Phone: (571) 261-5000
Philadelphia, Pennsylvania
Rock to the Future
2644-48 Coral Street
(2nd floor of Fireball Printing)
Philadelphia, PA 19125
Phone: (215) 302-9633
Submit Donation Form
Instrument Donation Form
We usually respond promptly to all form submissions. If you do not see an email from us within 2-3 business days, please check your spam folder. You can also add @hungryformusic.org to your safe senders list in your email settings.
---
Instruments that have seen their last days are sent to Landfill Harmonic for parts/overhaul or given to artists to create musical instrument art. These are auctioned at an event called Musical Visions: Live Music & Art Auction. So far, we have held two of these events at the Gibson Guitar VIP Showroom in Washington, DC and OPUS 40 in Saugerties, NY.