NOTICE:
We are in the process of implementing a new instrument inventory management system and will not be accepting any instrument requests until March 31, 2023. Thank you for your patience.
Who Hungry for Music Helps:
Music teachers at Title One schools who identify children who cannot participate because of lack of funding.
Music directors at innovative after-school music programs.
Social workers who have young clients who would benefit from music therapy.
NOTE:  If you are an international organization seeking instruments, please have your stateside sponsor reach out to us.  We will not respond to any international inquiries without stateside sponsors. Thank you for understanding.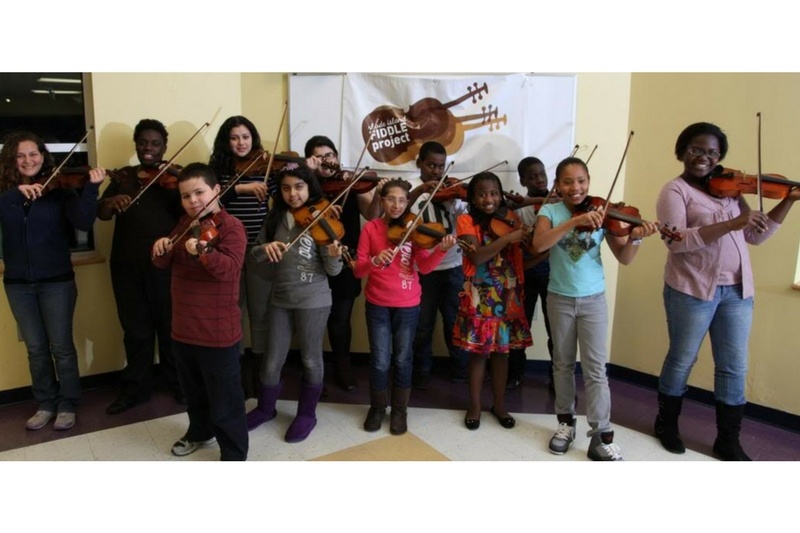 "Music is an outburst of the soul." Frederick Delius
Music Instrument Request Application Dates

Title One Public Schools
August 1 – October 15
After-School & Summer Programs
March 31 – July 1
Requires a site visit
Social Workers & School Counselors
Open all year
---
Please read before submitting a request.
We only accept requests from public school music teachers, administrators, 

after-school/summer music program directors, and social workers. 

Our music instrument donation program for Title One public schools is designed to support teachers who have a few students who cannot participate in class because of financial need. We do not outfit entire music programs. 

Hungry for Music supports more than three dozen after-school/summer music programs annually across the United States.  To be added to our distribution, a site visit is required.  Please fill out the request application to schedule a site visit.  

Social workers and school counselors can submit a request application for a student if they have access to instruction through a music program. 

In our history, we have supported music programs in 33 different countries through stateside sponsors (i.e. business, school, church).  

We do not accept requests directly from international programs.
Please Read Before Submitting a Request:
Because of the overwhelming need for our services, it is necessary for us to set parameters for submitting an instrument request.
HFM only accepts requests from school music teachers (Title One are given priority), after-school music program directors, and social workers. If you are a parent or guardian you must have child's music teacher make the request.
HFM does NOT accept instrument requests from international programs. We have been able to support music programs in over 30 countries in our history because of United States sponsors who take care of receiving and shipping. International requests MUST come from a U.S. sponsor.
HFM only accepts instrument requests during scheduled request periods. The 2022 schedule is:
Elementary, Middle, & High School (Title One priority)
July 15 - October 15
For music teachers who identify children who cannot participate because of lack of funding.
After-School Programs
May 15 - July 1
Applications received from after-school programs will be reviewed for program support in 2023.
Social Workers
Year-round
For social workers who have a client who can benefit from music therapy.